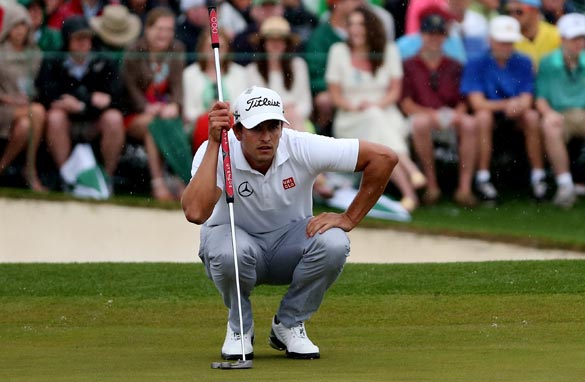 Adam Scott's broomhandle putter was one of the big talking points at Augusta. (Getty Images).
This year's Masters had its fair share of quiet periods, but in the deepening Augusta gloom it finally delivered the climax for which everyone had been hoping.
A worthy, popular winner, great sportsmanship, some phenomenal shot-making - not least Angel Cabrera's stunning approach to the 72nd hole when he knew nothing less would extend his challenge - and a final explosion of Aussie joy as the nation's 77-year Masters curse dropped into the 10th hole along with Adam Scott's ball in the sudden-death playoff.
Last July, Scott's family and friends stood, silent and stunned, some in tears, as they watched a TV behind the 18th green at the British Open. Their man had walked off the 14th with a firm grasp on the coveted claret jug, but as they stood there, was proceeding to bogey each of the final four holes, relinquishing what would have been his first major victory. FULL POST