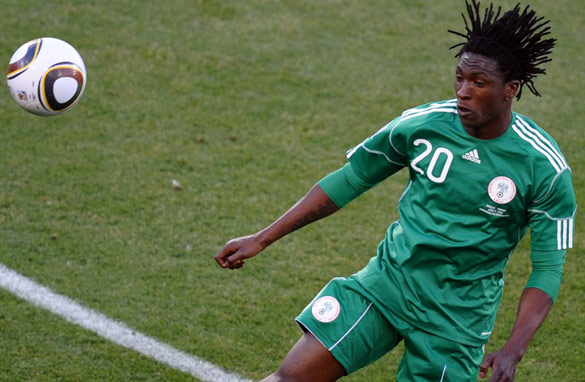 Dickson Etuhu says pulling on the Nigeria shirt was one of the best moments of his career. (Getty Images)
I wasn't into football when I was young and we were living in Kano, Nigeria - I just remember running around playing with bicycle wheels. We'd go to the school that my Grandma cooked for, playing round the back near the kitchen and getting free food.
We came to London when I was six, in the early 1990s. My sister was getting treatment for cancer, and she died here. There were a lot of bad things going on back home so we came over to England.
I was lost when I first came to London! My brother Michael and I stuck together. It was difficult for people to accept us because we looked different and spoke differently, but boys will be boys and football is a universal language. We eventually got into the swing of things in a couple of years. FULL POST