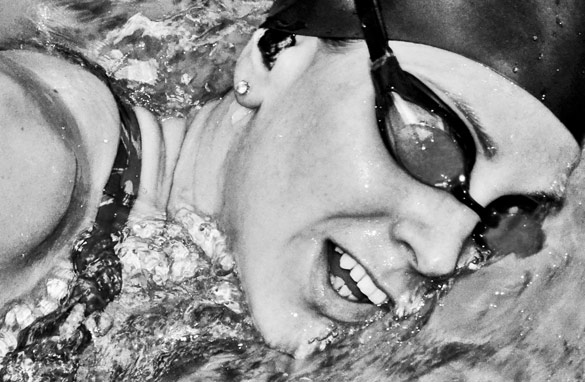 British swimmer Katy Sexton battled depression following the Athens Olympics in 2004. (Edelman)
The trials for the British Olympic swimming team start this weekend, and training has been going really well. It's not so intensive, it's more recovery work and fine-tuning skills - so it's nice to not be feeling tired all the time!
The big moment, when I find out if I have qualified for my home Games, is now just a matter of days away after what feels like years and years of preparation.
Having watched some of the cycling world championships at the Olympic velodrome recently, and having seen the enthusiasm and support from the crowd, the excitement ahead of London 2012 is really snowballing now.
Even the British public wants a piece of somebody or something that's going to be at the Games. It feels more pressurized this time around, but it is about turning pressure into positive energy. FULL POST