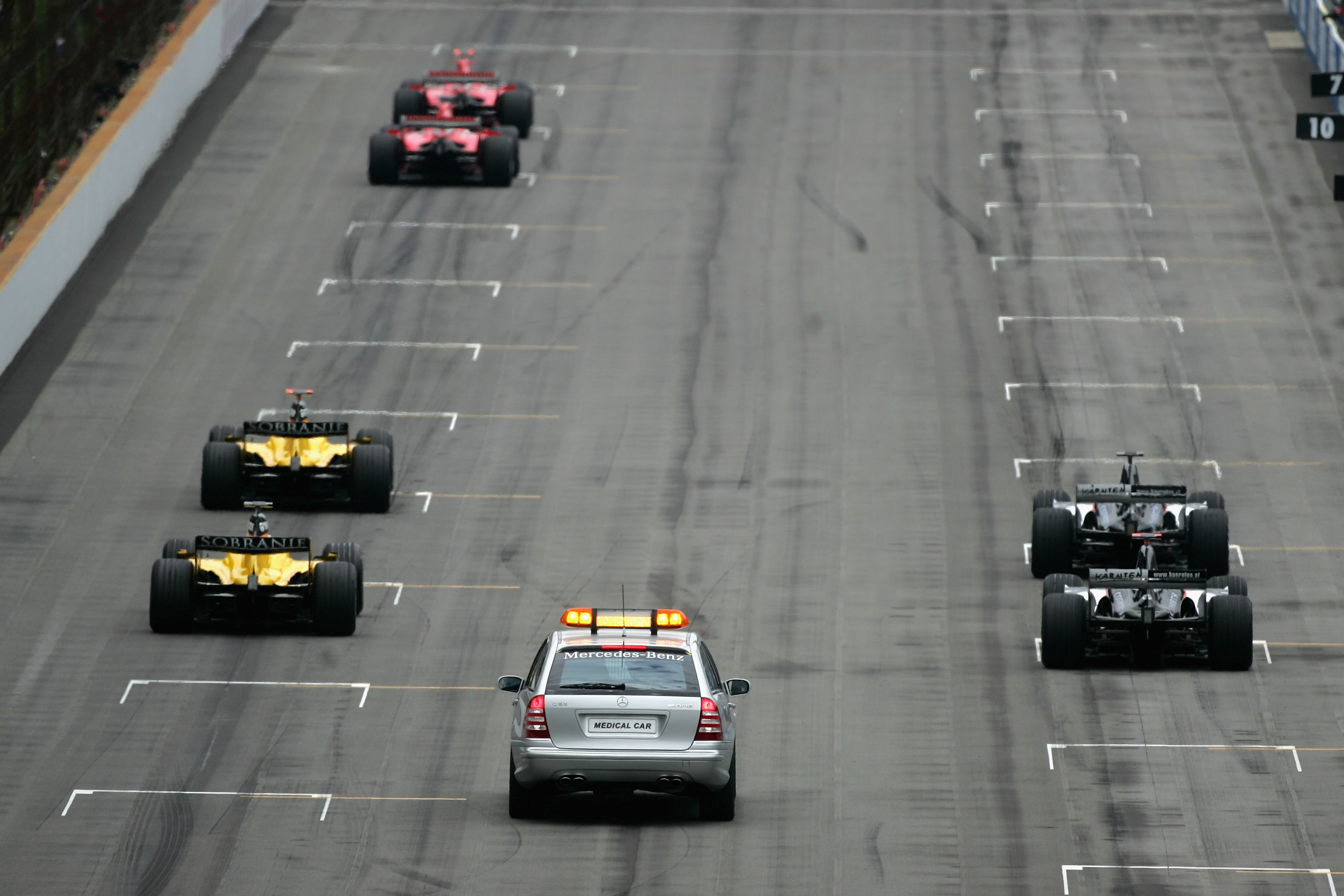 Only six cars lined up on the grid for the 2005 US Grand Prix in Indianapolis.
Over recent months, Formula One supremo Bernie Ecclestone has given the biggest hint yet that the sport may be returning to American soil, confirming his hopes to stage a U.S. grand prix again by 2012. But given the country's troubled history with F1, does the country even want it to return?
F1 hasn't always been so unpopular in the United States. America's first ever Formula One grand prix took place in California in 1959, inspiring a generation of homegrown drivers to compete on the international stage, including its only world champions, Mario Andretti and Phil Hill.
The race has been held at various locations across the country, from Florida to Phoenix, to Las Vegas' Caesars Palace, before settling at the legendary Indianapolis Motor Speedway ten years ago. And the Speedway, which hosted the last U.S. Formula One race, can also boast the largest ever attendance at a grand prix of 225,000.