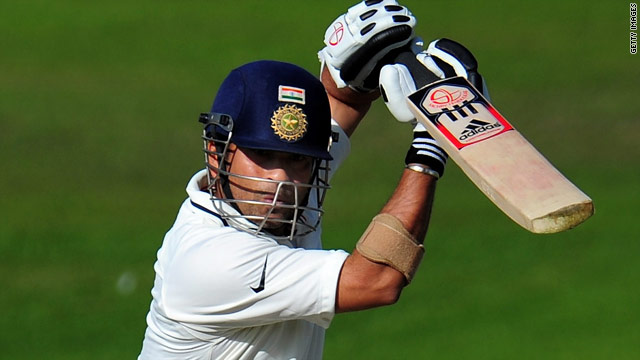 Sachin Tendulkar (pictured) has a very modest record at Lord's, the home of cricket.
Sachin Tendulkar is on the verge of making history - more history that is. The Indian batsman is tantalizingly close to scoring his 100th century in international cricket.
Tendulkar is already head and shoulders above his rivals when it comes to scoring centuries. His nearest challenger, Australia's Ricky Ponting, is some distance behind with a "mere" 69 tons to his name.
The Mumbai-born legend is playing at Lord's - the home of cricket - in the 100th Test match between his native India and hosts England. It is also the 2,000th Test match of all time.
FULL POST