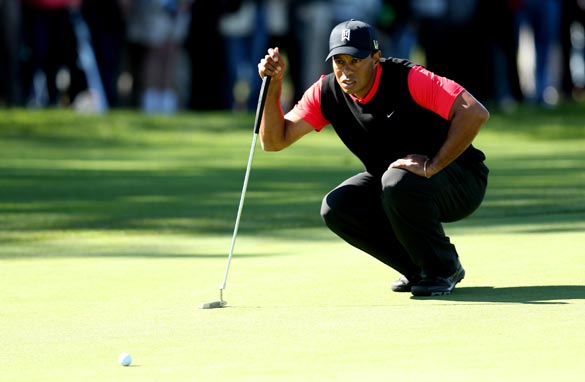 Woods prepares to putt at Farmers Insurance Open. (Getty Images).
And so Tiger's reached yet another level of "back."
It's been, in the phrase he almost copyrighted, a process. Back playing (remember when that was a serious question?), then back contending, back sticking three or four good rounds together, back winning and now back at world No. 1.
But underpinning everything at the Arnold Palmer Invitational tournament at Bay Hill, Tiger was back putting like the best player on the planet.
Not how, but how many, runs the truism. Yet both sides of that oft-coined phrase hold the answer to Tiger's return to the top. FULL POST