With the first quarter of the NBA season behind us, a number of rookies are busy making a name for themselves in the world's top basketball league.
While many newcomers take a while to step up from college ball and develop into solid senior-level players, some make the leap with surprising ease  - and it's not always the ones you'd expect to be such a success.
Here's the best of a group of first-timers seeking to follow in the footsteps of past Rookies of the Year such as Michael Jordan, Tim Duncan, Allen Iverson, Shaquille O'Neale, LeBron James and Kevin Durant.
Michael Carter-Williams, Point Guard – Philadelphia 76ers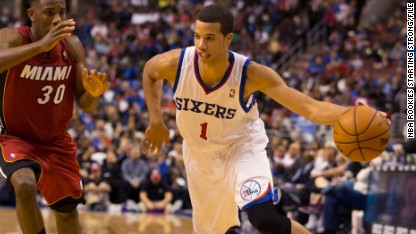 The Philadelphia 76ers were picked by most experts to be the worst team in the league, potentially tanking their season to ensure a high draft pick in next season's highly touted draft class. However, Carter-Williams helped get the 76ers off to a hot start, potentially putting them in position for a playoff run this year.
Even though he was the 11th pick in last June's draft, the 22-year-old has easily been the most impressive rookie thus far. At this point in the season, he leads all rookies in points (17.7), rebounds (5.8), assists (7.8) and steals (3.1) per game. In just 15 games played, Carter-Williams has six double-doubles and one triple-double, also rookie highs in both categories.
It's safe to say the former Syracuse star is the front-runner for "Rookie of the Year" honors in the NBA, especially if he can stay healthy and replicate his early performance on a regular basis.
Victor Oladipo, Shooting Guard – Orlando Magic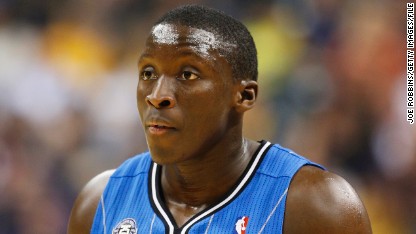 If Carter-Williams is leading the pack, Orlando's Oladipo is on his heels. The second overall pick in the draft is in the top five for points, rebounds and assists for all rookies, and has even registered a triple-double for one of the league's worst teams.
While Carter-Williams has a team around him that's at least been to the playoffs in recent memory, the Magic missed out last year after two consecutive first-round exits - making the 2009 Finals appearance seem a long time ago - so Oladipo has to do a little more work on his own.
Before the 2013 NBA Draft, I thought the 21-year-old was the best player available, and I stand by that now. Even with Carter-Williams' hot start to the season, expect Oladipo to perform better and better as the season wears on.
Trey Burke, Point Guard – Utah Jazz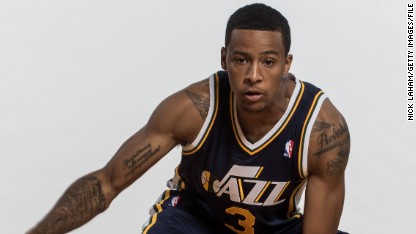 Possibly the hottest player during the 2013 NCAA Tournament, Burke started his professional career with high expectations. However, an injury stopped the former Michigan Wolverines All-American from starting the season on time, and he has only played in 11 games thus far this year. Nonetheless, in that time Burke has been impressive on a struggling team.
The 21-year-old ranks third among rookies in points per game and second in assists per game on arguably the worst team in the league. If Burke can stay healthy, his production should be able to improve, despite the lack of talent around him.
Nate Wolters, Point Guard – Milwaukee Bucks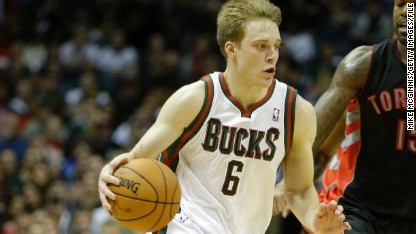 One of the under-the-radar rookies coming into the season, Wolters is a second-round pick who's proving to be way more valuable than experts expected he would be. Coming out of South Dakota State, it's safe to say he wasn't a household name to many NBA fans. However, the 22-year-old deserves mention because of what he's doing in Milwaukee.
Wolters is third in assists among rookies, but he'll have to improve his turnover rate if he wants to stay among this draft class' elite. Overall though, he could go down as a steal for the Bucks.
Mason Plumlee, Power Forward – Brooklyn Nets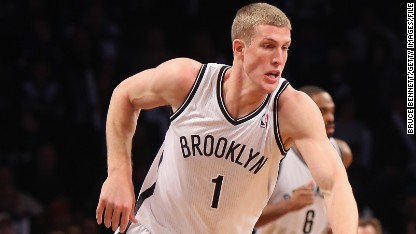 Coming out of college basketball powerhouse Duke, Plumlee had plenty of NBA scouts taking looks at him throughout the draft process. Even though he was drafted in the first round, I'm not sure many experts expected the type of production they're getting out of him in Brooklyn.
While the 23-year-old isn't lighting the stat sheet like Oladipo or Carter-Williams, what is impressive about the 22nd pick of the 2013 draft is his efficiency rating. The Player Efficiency Rating (PER) is a system used to show how productive players are within their minutes played, and Plumlee currently ranks second behind Carter-Williams among rookies.
What's impressive is the average minutes in which Plumlee is posting his high PER, since he's playing almost 20 minutes less a game than the other players on this list.
While more minutes are sure to come throughout the season as he continues to make solid use of his time on the floor, Plumlee deserves recognition for the surprising work he's put in thus far this season.