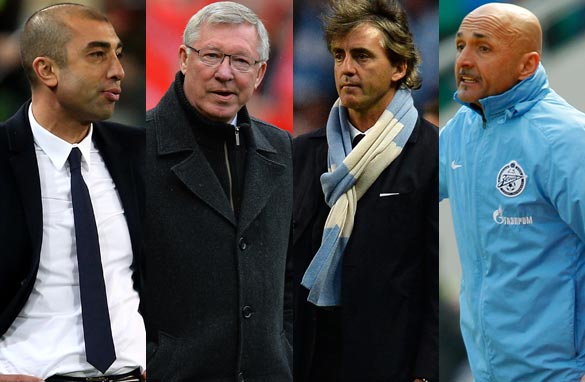 From left to right: Roberto Di Matteo, Alex Ferguson, Roberto Mancini and Luciano Spalletti. (Getty Images)
As the end of another UEFA Champions League campaign draws to a climactic close, it's traditional to assess those that stood above others with their contribution of exceptional performance, inspired tactics and delivery of dramatic moments.
The ritual of placing an outstanding player or masterful manager on a pedestal to marvel at their achievements is an annual exercise of adulation, but there is a flip side to the tale of the season that this ignores.
Tradition, according to Christian scholar Jaroslav Jan Pelikan, is "the living faith of the dead", and so - with this thought as a guiding light - this column will focus on the negative and malfunctioning instead. Namely, which manager failed most to live-up to their pre-season goals? After all, this is the question that preoccupies the myriad of club owners across Europe. FULL POST