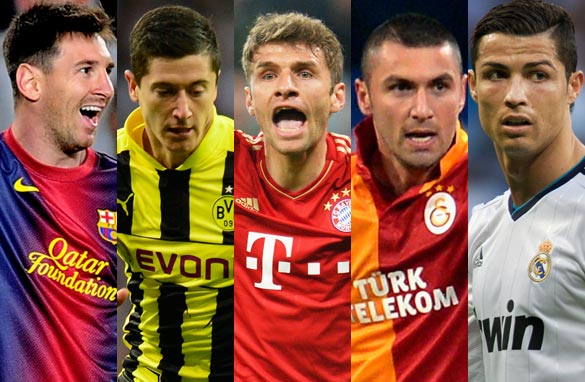 Which of these five players has been the 2012/13 Champions League's MVP? (Getty Images)
After 124 games and 355 goals, there are only two teams left standing in the European Champions League.
Bayern Munich and Borussia Dortmund managed to navigate their way through an intense group stage and six dramatic knock-out stage matches to reach the final, scheduled for May 25 at Wembley.
Since there is still plenty of time to look ahead to the Battle of the Bundesliga, I have decided instead this week to take a look back at what has been an exhilarating season and pick my Most Valuable Player of the competition. FULL POST