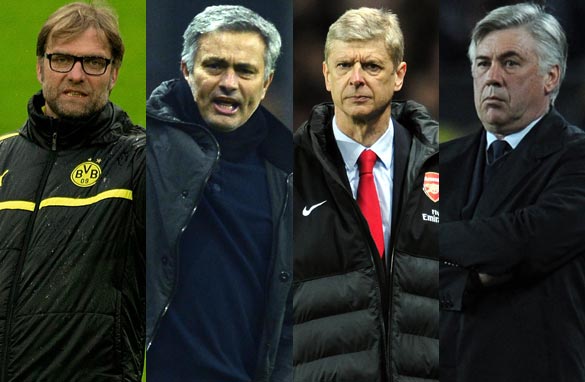 Jurgen Klopp, Jose Mourinho, Arsene Wenger and Carlo Ancelotti could all be on the move. (Getty Images).
No sooner had the final whistle blown on the semifinal victory by Borussia Dortmund over Real Madrid, than speculation swiftly turned to whether this was also the final whistle on Jose Mourinho's career at the helm of the Spanish giants.
Never one to miss a trick in tantalising the press, the self-dubbed "Special One" shaped the narrative of the media response to the defeat by suggesting in post-match interviews that he "might not be" in charge of Los Meringues next season.
"England," he stated, "is where I know … I am loved. I know I am loved by some clubs, especially one." FULL POST