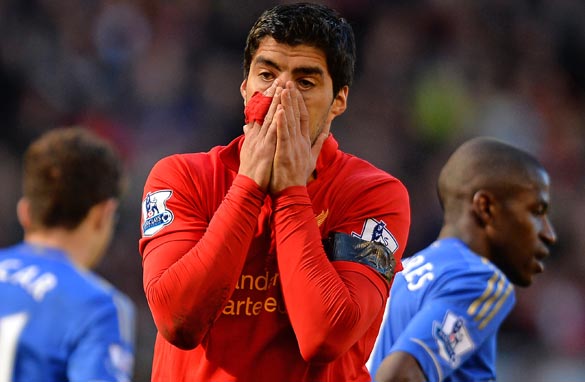 Does Luis Suarez's lofty status mean he should set a better example? (Getty Images).
English Premier League footballers have it pretty good. They are rich, famous and idolized by millions of fans around the world.
It would be fair to say they are reaping the rewards of all the work done by English football officials over the last 21 years in making the nation's top flight the most marketable and profitable soccer product on the planet.
However, as the Luis Suarez case showed this past weekend, the increased money has brought increased scrutiny, and that means players need to realize they have a responsibility to act in a professional manner. FULL POST