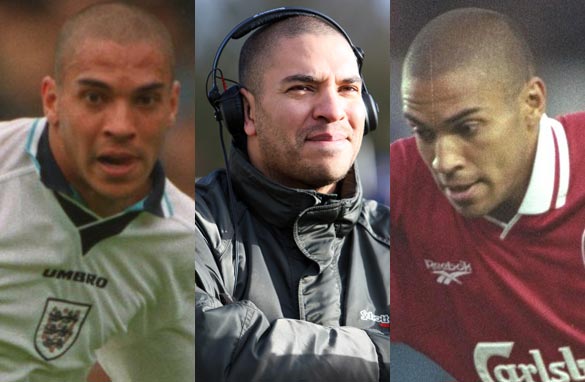 Stan Collymore played for Liverpool and England during his career. (Getty Images).
Stan Collymore forged a reputation as a formidable English Premier League striker before building a career as one of Britain's most recognizable football broadcasters.
On Thursday, the former Liverpool and England goalscorer made his debut for the CNN Football Club.
Collymore scored 97 goals in a career which spanned a decade, including 26 in 61 games for Liverpool.
Since hanging up his boots in 2001, Collymore has become well-known for his forthright views on television, radio and social media.
On CNN FC, he was alongside former France and Paris Saint-Germain winger David Ginola to debate the forthcoming European Champions League semifinals, which see Barcelona take on Bayern Munich and Real Madrid face Borussia Dortmund.
The duo, alongside host Pedro Pinto, also debated this week's poll question, which asks, do Bayern Munich need Josep Guardiola?
Vote in the poll above and don't forget to tune in to the CNN Football Club on CNN International at 1600 GMT on Thursdays.
You can also have your say by following our @CNNFC Twitter account or visiting the show's Facebook page.