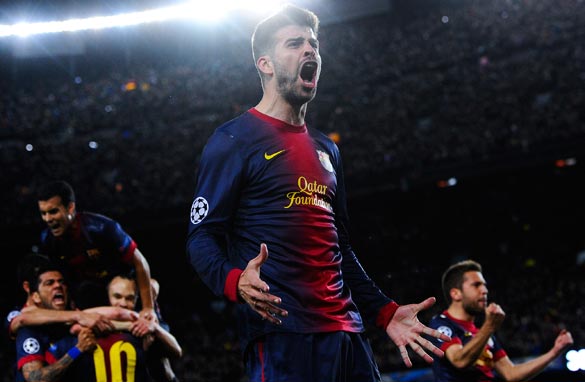 With Carles Puyol and Javier Mascherano out, much is expected of Gerard Pique. (Getty Images).
Carles Puyol is out. Javier Mascherano is out. All of a sudden, Barcelona have yet another defensive crisis ahead of a crucial Champions League game against Paris Saint-Germain.
At a time when speculation regarding a big money move for Neymar continues to grab the headlines, is signing another forward really a priority at the Camp Nou?
Securing a top defender would be a better investment. Without one, future European campaigns could proves fruitless. FULL POST