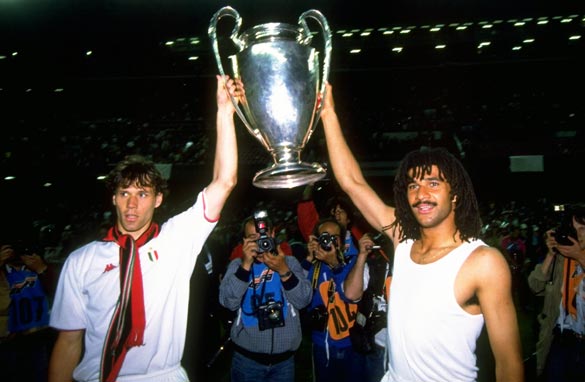 Ruud Gullit (right), this week's guest on CNN FC, won back-to-back European titles with AC Milan. (Getty Images).
How tough is it to win the Champions League? So tough that since the competition's format was changed in 1991, no team has won the trophy in consecutive years.
You may know that the last club to successfully defend its title was AC Milan, and that was a side which had some world class players in its ranks. I am talking about guys like Paolo Maldini, Franco Baresi, Ruud Gullit and Marco Van Basten among others.
As I prepare to interview Gullit on the CNN FC show this week, I decided to take a closer look at all the challenges clubs face in winning the competition these days, and I will tell you what, I don't think any club will win back-to-back titles any time soon. FULL POST