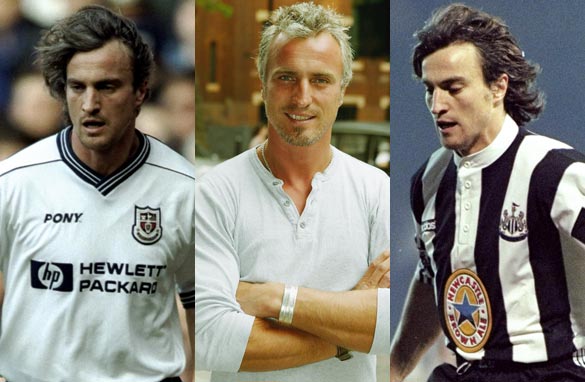 Former France, Newcastle United and Tottenham Hotspur star David Ginola was a special guest on CNN FC. (Getty Images).
He is the former France winger who made himself a hero in Newcastle and north London. Now David Ginola will be answering your questions as he makes his debut for the CNN Football Club.
A flamboyant attacker who dazzled Newcastle United and Tottenham Hotspur fans with his gallic flair, Ginola was named the best player in England in 1999.
Ginola, capped 17 times by his country, also spent three years at the Parc des Princes, helping PSG to a French league title in 1994.
Does Ginola think his old team can match Barcelona in next week's quarterfinal match-up? And what does he make of David Beckham's arrival in the French capital?
You can also vote in our poll, which this week asks, who will win the quarterfinal between Bayern Munich and Juventus?
Vote in the poll above and don't forget to tune in to the CNN Football Club on CNN International at 1700 GMT on Thursdays.
You can also have your say by following our @CNNFC Twitter account or visiting the show's Facebook page.