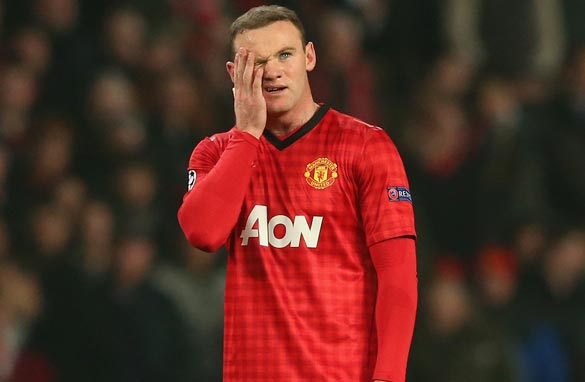 Wayne Rooney played a bit part as Manchester United were beaten by Real Madrid (Getty Images).
Almost since its inception, the English Premier League has been lauded by many as the world's greatest football division. Its mix of history, big-club glamor, international superstars, explosive on-pitch action and passionate fan support have combined to create a product that has fans in Singapore and Sao Paulo salivating as much as those in Salford, Manchester.
However, proving which nation has the strongest top league on Planet Earth is a tricky task; there are so many factors on which to grade them. Whether it's average attendance at games, money spent on players, the rate of big teams losing to small, goals per game, the ratio of Brazilians per club or whether the Beckham family can be found on the terrace, the options and methods with which to rank such leagues are as endless as the time it takes to decide a new Pope.
Shining like a beacon of truth in this sea of confusion and befuddlement is the European Champions League, a competition whose allure and pedigree stands above all others in world soccer. It's the elite club competition that has billionaire team owners, the smartest of tactician-managers and the world's finest footballers straining every sinew to win. FULL POST