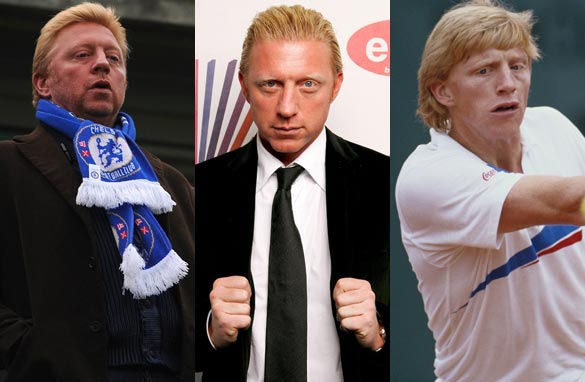 Boris Becker will be swapping the tennis court for the CNN FC studio (Getty Images).
He is the youngest men's Wimbledon singles champion of all time and a German tennis icon. But this week, Boris Becker is switching his attention from the court to the football pitch.
The Bayern Munich fanatic was Thursday's guest on the CNN Football Club. The former world No. 1 was in the studio to discuss the week's Champions League action, including his beloved Bayern's last-16 second-leg match against Arsenal.
As well as Bayern, Becker has also been spotted in the stands at Stamford Bridge, home of last season's European champions Chelsea.
He also answered the questions you sent us, on tennis and football.
Would he swap any of his six grand slam titles for the chance to slip on the German national team shirt? Can Bayern live up to their billing and go on to win this season's Champions League? Which footballer would make the best tennis player?
Don't forget to tune in to the CNN Football Club on CNN International at 1700 GMT on Thursdays.
You can also have your say by following our @CNNFC Twitter account or visiting the show's Facebook page.