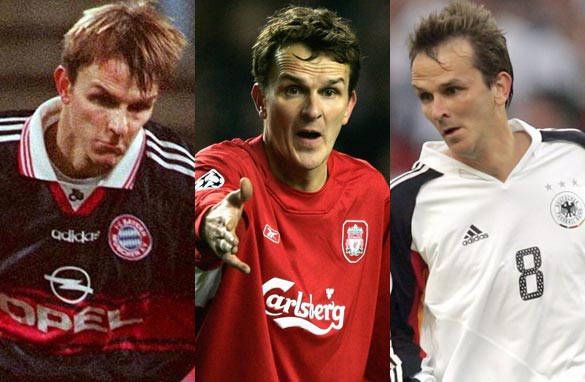 Former Liverpool and Germany star Dietmar Hamann answers your questions for CNN FC (Getty Images).
His introduction at halftime in the 2005 Champions League final against AC Milan sparked one of the greatest comebacks sport has ever seen. Now former Liverpool and Germany stalwart Dietmar Hamann has answered your questions after appearing on CNN Football Club.
A holding midfielder who played for Bayern Munich and Newcastle United before spending seven trophy-laden years at Anfield, Hamann knows what it takes to win European club football's biggest prize.
Hamann, who collected 59 caps for Germany between 1997 and 2005, was live in the studio to assess the week's Champions League last-16 ties, including the second leg of the colossal clash between Real Madrid and Manchester United.
He reveals what was it like to take a penalty in a Champions League final, and how Liverpool recovered from 3-0 down to become European champions?
You can also get involved in the European football debate by voting in our poll, which this week asks the question: Was Nani's red card the reason Man Utd lost?
Vote in the poll to the right and don't forget to tune in to the CNN Football Club on CNN International at 1700 GMT on Thursdays.
You can also have your say by following our @CNNFC Twitter account or visiting the show's Facebook page.