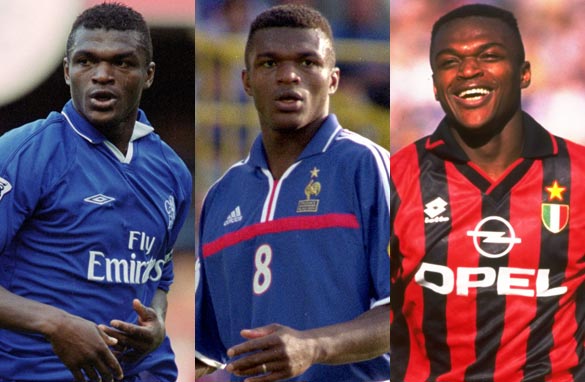 Former France and Chelsea defender Marcel Desailly was the star guest on this week's CNN FC show. (Getty Images).
Marcel Desailly was at the heart of the France team which triumphed at the 1998 World Cup and Euro 2000, as well as lifting the Champions League with both AC Milan and Marseille.
An African-born defender who went on to conquer Europe, Desailly enjoyed a glittering 20-year career which also included a spell with Chelsea before ending his playing days in Qatar.
Desailly was live in the studio to talk Champions League and also to answer your questions this week as the CNN Football Club debated who is European football's top defender.
But that isn't the only way for you to get involved.
You can also vote in our poll, which this week asks the question who has been the best defender in the Champions League this season?
Vote in the poll to the right and don't forget to tune in to the CNN Football Club on CNN International at 1700 GMT on Thursdays.
You can also have your say by following our @CNNFC Twitter account or visit the show's Facebook page.