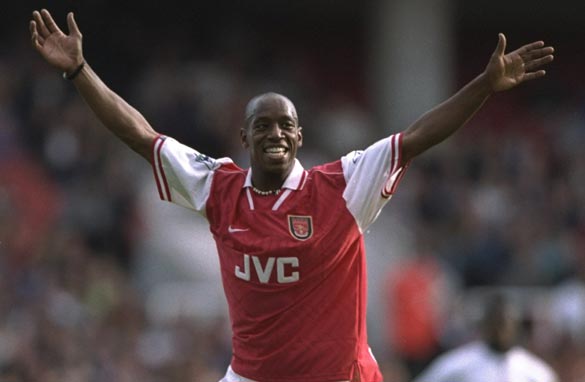 What would you ask former Arsenal striker Ian Wright? (Getty Images).
Ian Wright joined Arsenal in 1991 and went on to become a club legend, scoring 185 goals in 288 games and helping the London team to a Premier League and FA Cup double in 1998.
The former England striker was already at Highbury when Arsene Wenger arrived in 1996 and led the club through an era of domestic success and scintillating football.
Now, with Wenger's Arsenal in apparent crisis following the 3-1 defeat by Bayern Munich, CNN Football Club asked one of the club's greatest ever players your questions.CNN's half-hour weekly global debate show also reviewed Bayern's destruction of Arsenal in the company of Wright in addition to discussing the week's other Champions League ties.
It was also an opportunity for you to put your questions to Wright. What impact did Wenger have when he arrived at Arsenal 17 years ago? And has the time arrived for the Frenchman to stand aside?
But that isn't the only way for you to get involved.
You can also vote in our poll, which this week asked the question whether it is time for Arsenal to sack Wenger?
Vote in the poll to the right and don't forget to tune in to the CNN Football Club on CNN International at 1700 GMT on Thursdays during Champions League match weeks.
You can also have your say by following our @CNNFC Twitter account or visit the show's Facebook page.