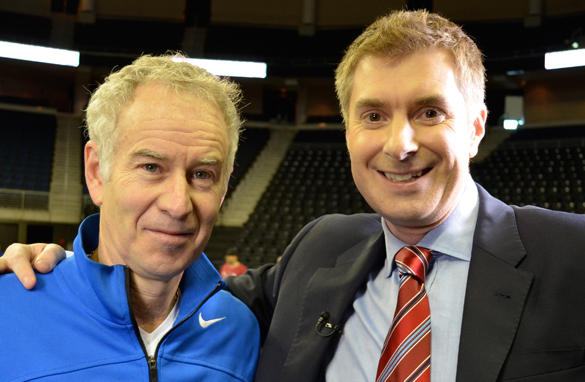 CNN's Don Riddell interviewed U.S. tennis legend John McEnroe for the Open Court show.
Young sports fans don't know how good they have it these days. When I was growing up in England, there was none of the wall-to-wall HD TV coverage that exists of almost every sport now.
There was no Internet, no cable or satellite, no ESPN or Sky Sports and certainly no CNN World Sport. We didn't know what we were missing; in hindsight, the bad news was that there wasn't much sport on TV, the good news was that you were avidly drawn to whatever there was. Saturation wasn't anyone's concern.
And, be it football, golf, boxing, cricket or tennis, the top performers quickly became household names.
In Britain, it was hard to avoid Wimbledon every summer and it was impossible to miss the brash, angry young New Yorker John McEnroe. FULL POST