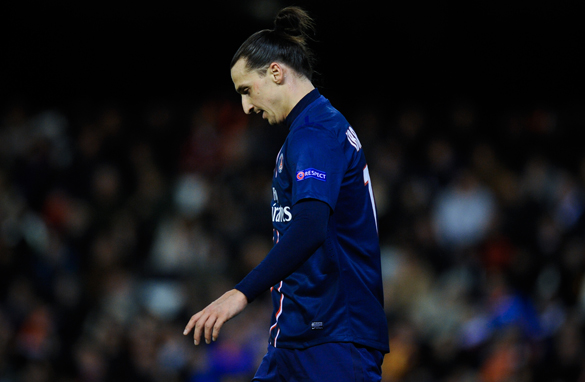 Zlatan Ibrahimovic was sent off during PSG's win over Valencia (Getty Images).
Why, Zlatan? Why did you have to do it? Your team was winning, there were just a few seconds left in the game, so what possessed you to stamp on Andres Guardado?
A lot of football fans are asking those questions today. It is difficult to understand why Zlatan Ibrahimovic lashed out at an opponent with Paris Saint-Germain in control of a European Champions League match against Valencia, earning the Swedish international a red card.
However, you shouldn't expect an answer from the star striker, his teammates or his manager Carlo Ancelotti. I'm not sure anyone can comprehend some of the things the Swede does on the pitch. FULL POST