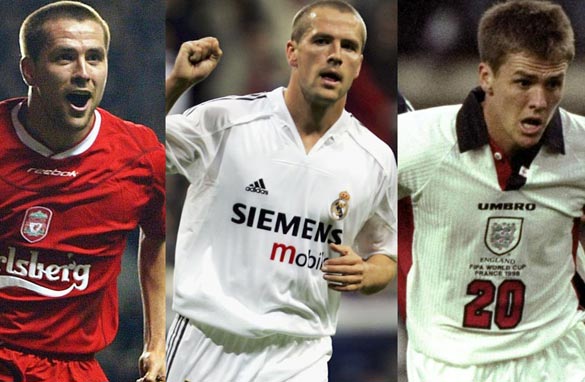 English soccer great Michael Owen appears on the new CNN Football Club show.
He scored one of the greatest goals in World Cup at France '98, aged just 18, before going on to be named European Footballer of the Year in 2001.
He has scored 40 goals for England and won seven major titles in 17-year career. Now, former Liverpool, Manchester United and Real Madrid striker Michael Owen has answered your questions.
Owen appears in this week's launch of "The CNN Football Club," a forum for global debate around the UEFA Champions League which will be broadcast as a half-hour weekly debate show presented by Pedro Pinto and live 24/7 on CNN.com.
To kick off this new soccer show, Owen joined Pedro to weigh up the blockbuster clash of European titans between Real Madrid and Manchester United.
You can get involved in the show via our official Facebook page or @CNNFC Twitter account.
This week our studio panel will have their say on United vs. Real, and we also want your views.
Let us know who will win the battle between Alex Ferguson and Jose Mourinho in the poll (right), and don't forget to tune in when The CNN Football Club kicks off at 1700 GMT on February 7.