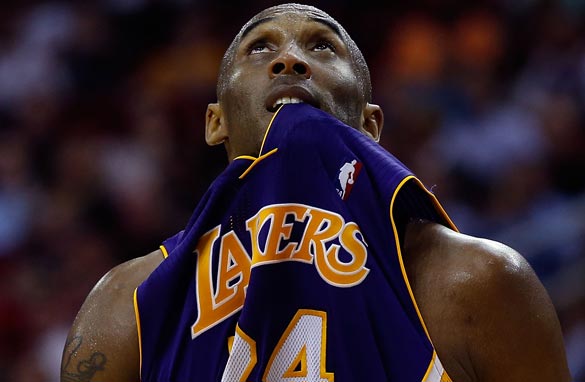 Kobe Bryant's Los Angeles Lakers have lost 20 games this season. (Getty Images)
It's hard to be a Los Angeles Lakers fan these days.
Our team, the one that was supposed to win an NBA title this year, can barely win a game. Once we talked about posting the best record in NBA history; now we openly wonder whether we'll post a winning record at all.
Still, I don't expect any sympathy.
This is what it's like to be a fan of the Lakers: You are over three times more likely to see your team win the NBA title than miss the playoffs entirely.
Almost half of our seasons have ended in June, at the NBA Finals; this year, our season could end in April. FULL POST