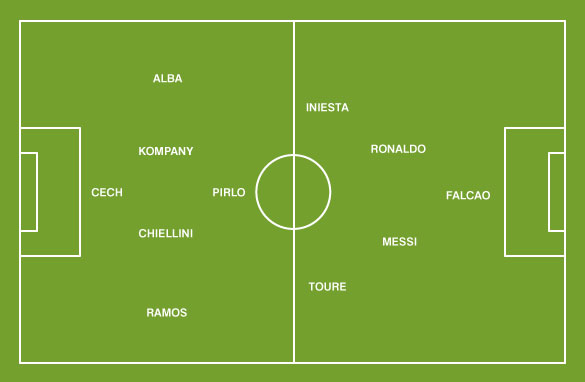 Do you agree with Pedro Pinto's selections for a 2012 fantasy football team? (CNN/Inez Torre)
As the end of 2012 draws near, it's time to look back on the players who dominated world football this year.
These are my picks for a fantasy XI that would conquer all, but I also want to know your dream team. Is there anyone you think deserves a place in this line-up?
Have your say in the comments box below. FULL POST