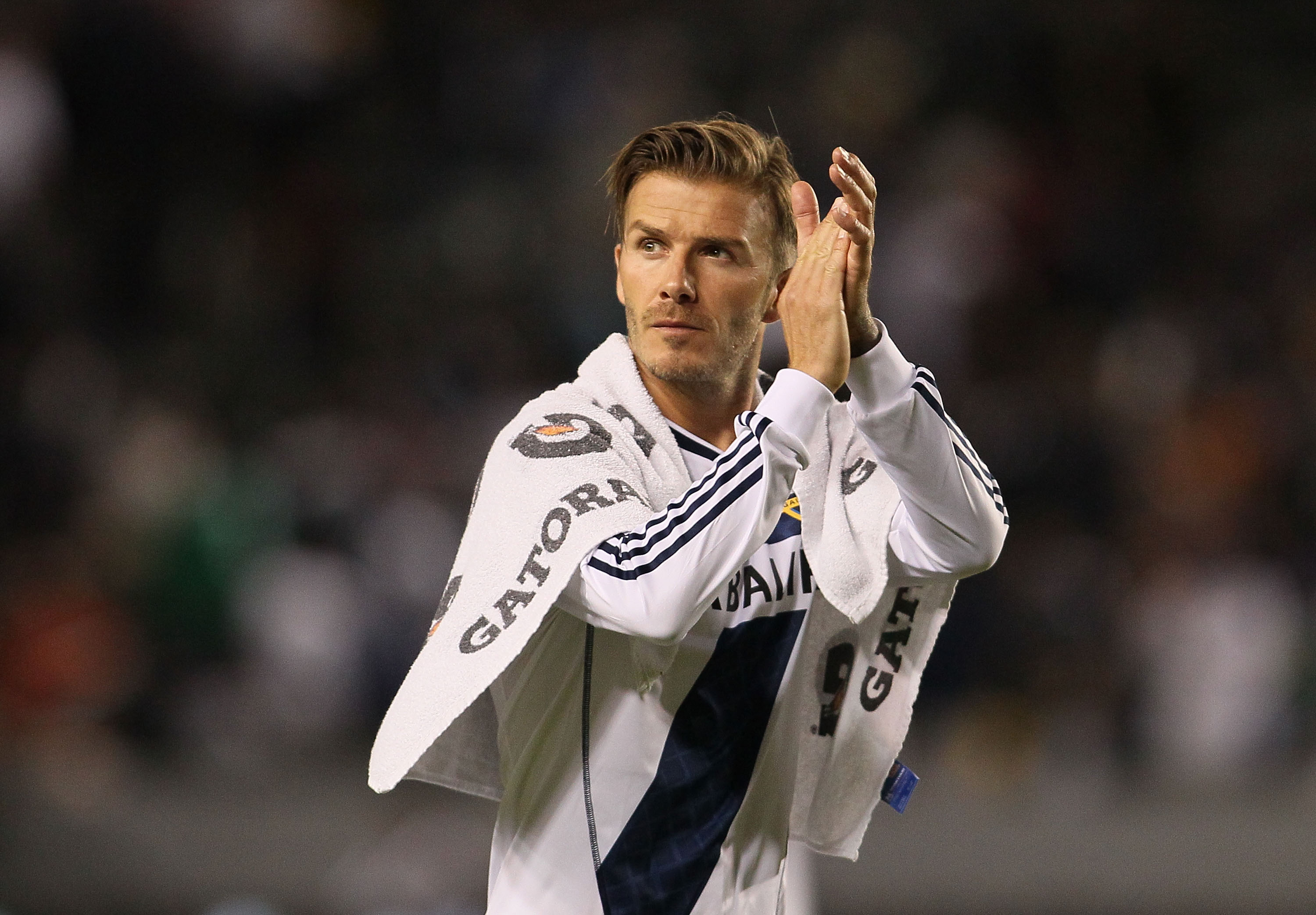 Other stars such as Thierry Henry followed Beckham to America. (Getty Images)
So did the "Beckham experiment" work?
In my book it was always going to be unfair to charge him with the near impossible burden of becoming America's soccer saviour.
It was simply never going to happen in a land where the beautiful game is routinely forced to play second fiddle to its more established alternatives - and I'm sure deep down Beckham himself knew this.
Realistically- his inner goal when he signed for the Galaxy would have been to make an impact and there's no question he's certainly achieved that.
Strikers Thierry Henry and Robbie Keane were both likely influenced by Beckham's move to the U.S. Other stars will follow too, with Chelsea midfielder Frank Lampard already being linked with a high-profile move to LA.
Attendances are up. Galaxy jerseys went through the roof when he arrived and the league has seen seven extra franchises added since the start of 2007.
There are now 19 clubs in the Major league Soccer (MLS) and most of them have state-of-the-art soccer-specific stadia.
That's fantastic growth and Beckham can be proud of his contribution to that and the overall MLS feel-good factor, though Seattle and Portland will rightly point to their own hot-bed of soccer passsion which exists whether the former England captain is around or not.
However as far as his playing legacy's concerned it's vitally important he leads the Galaxy to victory over Houston at the weekend otherwise he's bowing out with just one title in nearly six years.
That is far from spectacular given the franchise won two MLS Cups in a four-season spell prior to Beckham's arrival.
Victory would be a fitting end to his LA career.
Certainly a far cry from his early days in California when fans and even teammate Landon Donovan questioned his commitment to the cause due to his insistence on returning to Europe for various loan deals.
I'd be surprised too if some sections of the Galaxy fans aren't disappointed by his decision not to complete the two-year deal he signed earlier this year.
I'm certain he WON"T retire. I take him at face value when he talks about "one more challenge", though I don't subscribe to the view he can have his pick of clubs. Old Father Time has seen to that ambition.
My own verdict? The popular Englishman certainly played his part and will rightly have his place in MLS history.
The game in the States continues to thrive as a result. I believe he's taken the game here to the next level. But there's still plenty of work to be done making the Beckham Experiment not quite yet mission accomplished!