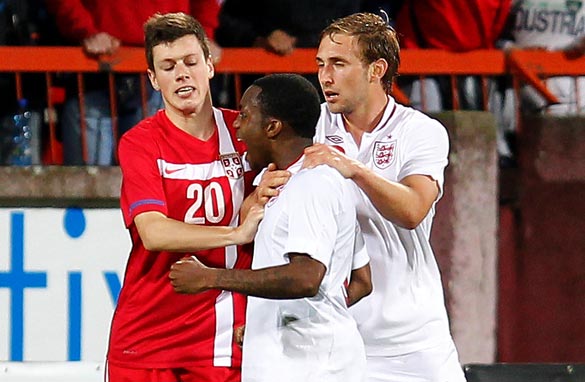 England under-21 midfielder Danny Rose claimed he was racially abused by Serbian fans in October. (Getty Images)
When UEFA president Michel Platini declared any footballer who left the pitch as a result of racial abuse would be yellow carded, he set a dangerous precedent.
Platini, head of European football's governing body and speaking ahead of June's Euro 2012 tournament, was placing the emphasis on soccer's referees to tackle an issue which has plagued the sport over the last 12 months.
The Frenchman declared match officials had the authority to halt a match and they would decide when discriminatory chants or behavior had reached unacceptable levels. FULL POST