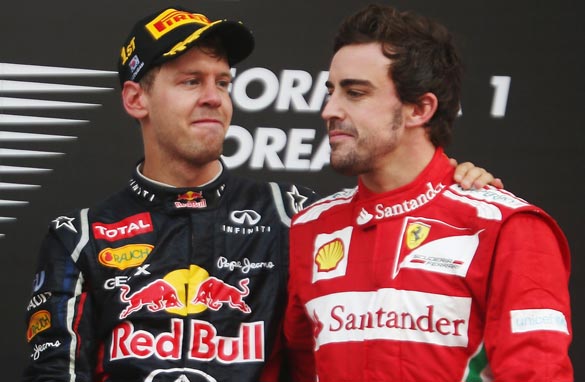 Sebastian Vettel (left) or Fernando Alonso (right) will join an elite band of drivers. (Getty Images)
The 2012 Formula One season may yet have delivered the new drivers' champion, but even before the world's fastest racing cars finish their cylinder-driven samba around the Interlagos Circuit in Sao Paulo next week we can be certain of one fact ... the new champion will be crowned an all-time great along with this year's best.
Both Germany's Sebastian Vettel and Fernando Alonso of Spain are used to superlatives from motor racing commentators: they are both exceptionally talented and boast back-to-back double-champion pedigree.
And as the two sole pilots left in the hunt to finish top of this year's grid, they also both stand on the edge of joining an elite members' club. FULL POST