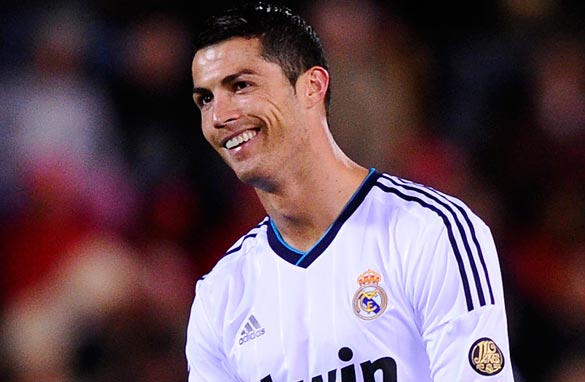 Should the free-scoring Cristiano Ronaldo smile more often? (Getty Images)
I hear it all the time.
"Cristiano Ronaldo is a great player, it's a shame he is so arrogant."
Yes, the 27 year-old Portuguese superstar has an image problem. His serious, distant and sometimes petulant behavior on the field of play means many, if not most fans, have quite a negative impression of him.
So who is the real Cristiano? Well, I have known him for nearly a decade and I can tell you he is nothing like that. FULL POST