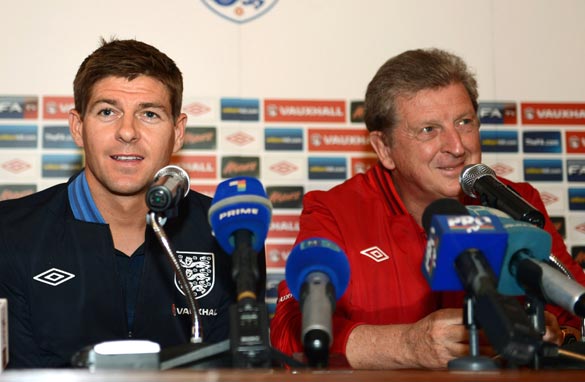 International coaches like England's Roy Hodgson (right) get just a few days with stars like Steven Gerrard (left).
Let's face it. After an exciting weekend of league football around Europe with Clasicos and derbies aplenty, the last thing we wanted was an international break.
It's the second time this season the momentum of some of the world's top club competitions has been snapped by qualifiers for the 2014 FIFA World Cup.
As important as national team football is, and I am a big fan of it, I think the time has come for FIFA to restructure its international calendar to benefit clubs, countries and fans alike. FULL POST