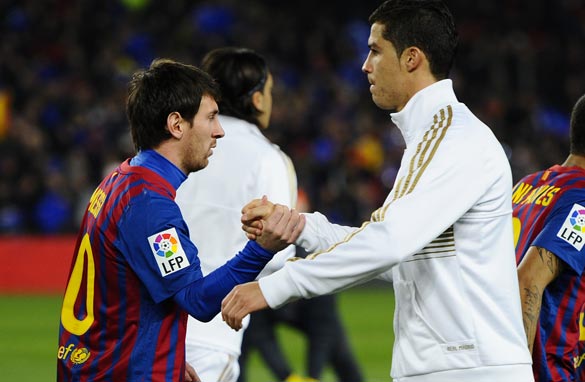 Lionel Messi and Cristiano Ronaldo will take center stage during Sunday's El Clasico.
"No. Not at all". That's what Real Madrid coach Jose Mourinho said when I asked him if Sunday's  El Clasico was a must-win match for the champions. In an exclusive interview with CNN, the Portuguese coach told me he believes it is way too early for the league to be decided, even if Real are currently eight points behind Barcelona.
Do you agree? In my mind, this Clasico will only have a real bearing on the title race if Barcelona win.
If that happens, the gap will increase to 11 points and that is a huge difference, especially if you consider that both Barcelona and Real usually win a large portion of their matches. FULL POST