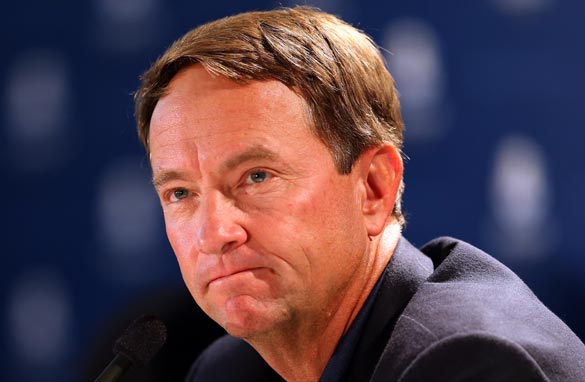 Davis Love watched his team throw away a four-point lead heading into the final day.
As a Brit who followed this year's Ryder Cup every step of the way – I take immense pride in the European team's come-from-behind victory. It was a fantastic achievement, but did Jose Maria's Olazabal's men win it or did the U.S. blow it?
The Americans were without question the better, hungrier team over the first two days and there will be many who will feel Davis Love III's players deserved to win back the prestigious trophy.
Events during Sunday's dramatic final round certainly conspired against them. They simply didn't get the rub of the green when it mattered most. FULL POST