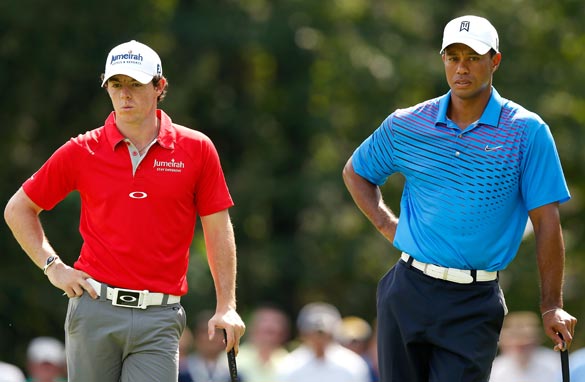 Rory McIlroy (left) and Tiger Woods were paired together at last weekend's Tour Championship.
While both Tiger Woods and Rory McIlroy fell by the wayside during Sunday's final round at the Tour Championship - on current form there's no doubt which player carries more momentum into the Ryder Cup, and Tiger Woods knows it.
Prior to the Tour Championship, former world No. 1 Woods jokingly called current incumbent McIlroy "the great intimidator".
But during that pre-tournament press conference at East Lake, it appeared Woods was simply not comfortable with even talking about the game's top-ranked player. FULL POST