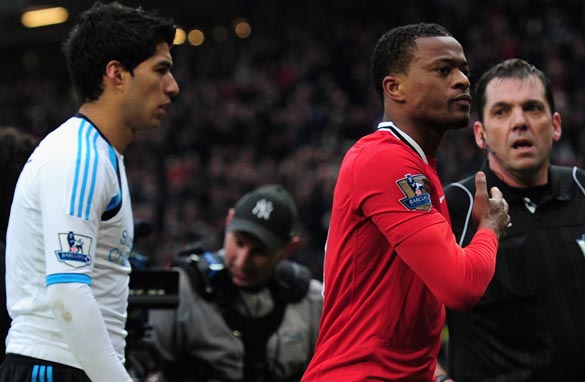 All eyes will be on Patrice Evra and Luis Suarez during Sunday's game at Anfield.
This Sunday English football's two most successful clubs and fierce rivals will contest one of the season's most eagerly-awaited fixtures.
But the meeting of Liverpool and Manchester United at Anfield is even more significant this time around as it will surely provide a litmus test for just how grown up English football is, or whether it wants to remain forever mired in a warped world of childlike abuse and tribalism.
It is barely a fortnight since the Paralympics ended, an event that signalled the conclusion of six weeks of sport in Britain that media commentators purred over as one of the nation's finest moments. FULL POST