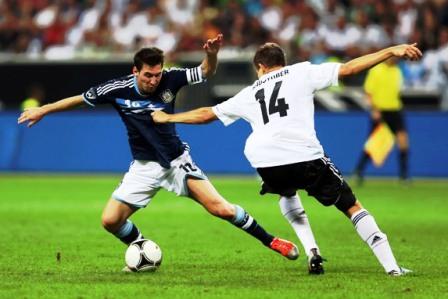 Messi (left) has scored 10 goals in six games for Argentina.
At a time when Cristiano Ronaldo is making the headlines for his unhappiness at Real Madrid, I would like to talk about the man who has a lot to do with CR7's state of mind - Lionel Messi.
On comments posted on my blog I am often accused of being pro Ronaldo.
However, I just give my opinion and recently it has been that the Portuguese winger deserved to win the last UEFA Best Player in Europe award. Not necessarily because he is better than Messi, but because he had won more titles last season and was more decisive than the Argentine for club and country. FULL POST