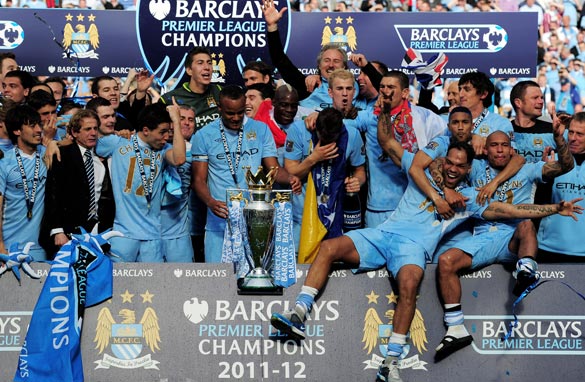 Manchester City's owners have led the way in offering bigger and bigger salaries to players. (Getty Images)
With the Olympics afterglow now starting to fade, football is stepping back into the breach to fill the sporting public's thirst for entertainment.
The big question has been, in Britain at least, whether the positive vibes created by the buzz of athletes giving their all for victory will survive now that the focus has returned to a group whose behaviors have generally been decidedly more questionable.
An Olympian who trips at the last hurdle is usually applauded for having a go, but spoilt millionaires whose off-field indiscretions are regularly reported in the tabloid press don't get much sympathy when they writhe around on the pitch trying to con match officials. FULL POST