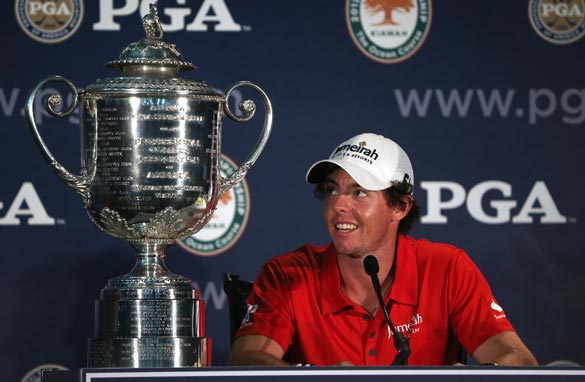 Rory McIlroy is dwarfed by the PGA Championship trophy after the second major win of his career. (Getty Images)
Two major championship wins at 23 years of age: Rory McIlroy's validation as a world-class golfer continues to grow and grow.
He has become the sixth youngest multiple major winner in history, and how timely that he pushes Tiger Woods to seventh on that list, eclipsing him by a mere five months.
McIlroy is not targeting Woods' records however and is emphatic when discussing his own potential to carve out a distinguished career: "I mean, I've won my second major at the same age as he had. But he went on that incredible run like 2000, 2001, 2002 and won so many. FULL POST