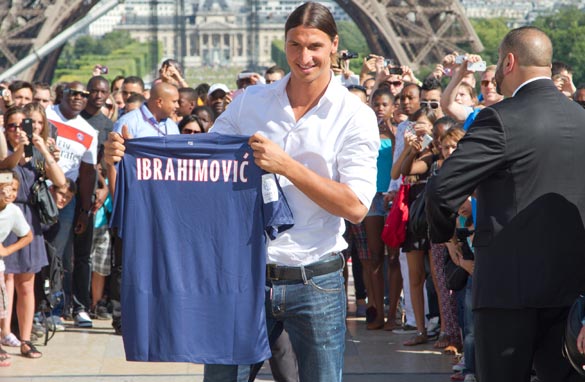 Swedish star Zlatan Ibrahimovic has symbolized PSG's lavish spending. (Getty Images)
Chelsea sign Gazprom as a new energy partner. Inter Milan sell a stake in the club to Chinese investors. Manchester City bank a record sponsorship deal with Etihad.
Yes, many of Europe's top clubs are already looking for ways around UEFA's Financial Fair Play (FFP) regulations.
What UEFA wants to do is easy to understand. European football's governing body is aiming to level the playing field and stop the rich becoming richer, and the poor becoming poorer. FULL POST