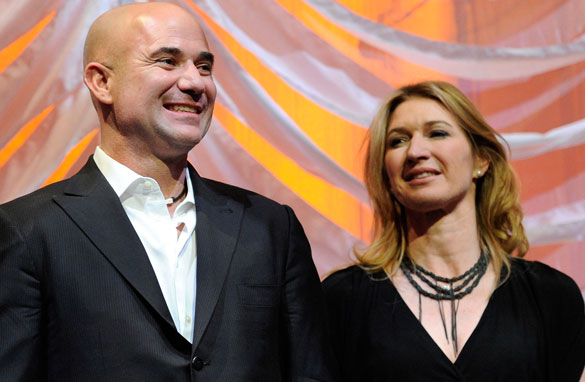 Tennis stars Andre Agassi and Steffi Graf married in 2001 and have two children. (Getty Images)
Roger Federer, Alex Ferguson, Mike Tyson, David Beckham and even Tiger Woods!
I've been fortunate and truly blessed to have interviewed some of sport's biggest names one-on-one, but for years there remained a glaring hole in my professional resume.
Or rather two glaring holes: Andre Agassi and Steffi Graf. I'd have taken some time with even just one of them, but the two of them together and the chance of a first ever trip to Las Vegas? Not something I was about to pass up! FULL POST