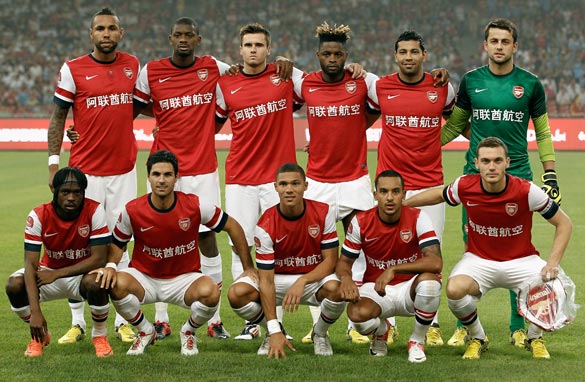 Arsenal's shirts were adorned with their names and sponsor in Mandarin during a recent tour of China. (Getty)
For years, Europe's top clubs have complained that seasons are too long; that there are too many matches. Some of them have elected to defend themselves from gruelling calendars by fielding reserve players for domestic cup games in order to keep their stars fit.
The club versus country row has also rumbled on for various seasons. Recently, the European Club Association (ECA) managed to reduce the number of international breaks from 12 to nine per two-year period.
The ECA hailed this reduction as a major breakthrough and said they were doing their best to protect the clubs and their players from exhaustion. FULL POST