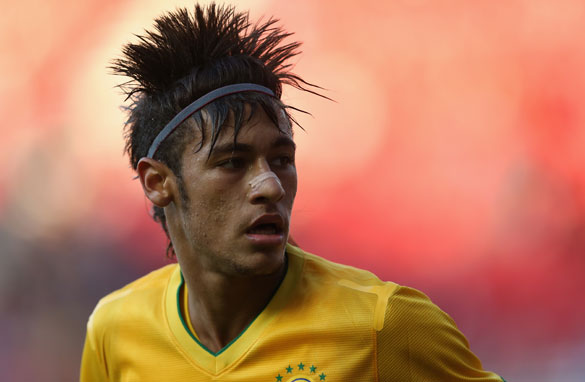 Star striker Neymar scored in Brazil's Olympic warmup win over London 2012 hosts Great Britain. (Getty Images)
It's gold or bust. There are two teams who enter the men's Olympic football tournament with just one goal – finishing at the top of the podium.
For different reasons, Brazil and Spain are taking these Games in London – which feature under-23 players plus three overage members per squad – as seriously as if it was a World Cup or continental championship, and I hope they get to meet in the final.
For the "Selecao" this competition is about much more than just pride or bragging rights, it's about history. Brazil may have won the World Cup a record five times and the Copa America on eight occasions, but they have never got their hands on Olympic gold. It is something that not only the country's fans and officials are hoping for, but the players themselves have been saying it would be a dream come true. FULL POST