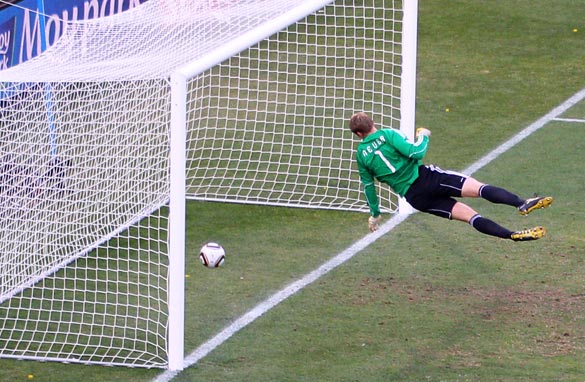 England have been involved in three notable goal-line technology controversies since 1966.
Good enough for American Football, basketball, baseball, tennis, rugby league, rugby union and cricket; good enough even for the Professional Bull Riders organization; and now finally, good enough for association football.
Following the countless pleadings of managers, players, the media and the fans after some horrendously embarrassing examples of goals that have not been given despite the ball crossing the line, FIFA is to allow the use of technology in the sport.
After years of opposition Sepp Blatter, through FIFA's law-making body the International Football Association Board has given the thumbs up, even if UEFA president Michel Platini's digit remains fiercely down as he continues to oppose this new development. FULL POST