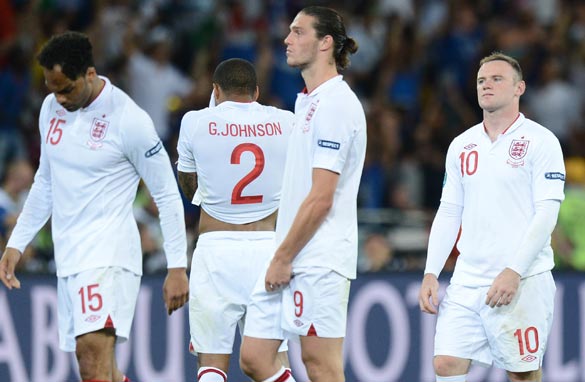 Despite a penalty shootout defeat to Italy, England are above the Azzuri in FIFA's world rankings.
Like "Knock knock" jokes, FIFA's soccer world rankings have long been a source of amusement but the latest list, putting England above Italy and Denmark above Brazil, is an embarrassment to the world's most popular sport.
Some aspects of the current top 10 make sense. Spain, the record-breaking European and world champions, have increased their lead in first place ahead of an entertaining Germany team.
After their disappointing displays at Euro 2012, the Netherlands have fallen to 8th while Italy – the surprise success story from the recent tournament in Poland and Ukraine – are back into the top 10 having risen to 6th place. FULL POST