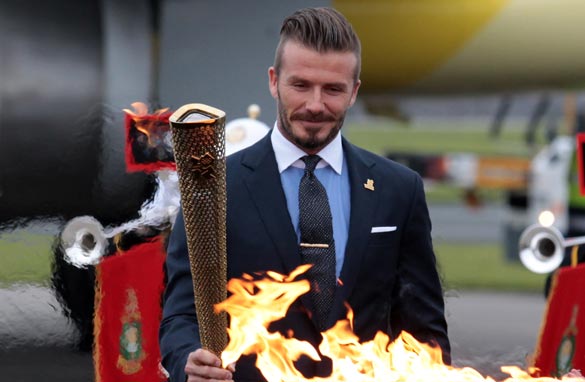 Fanning the flames: Beckham's omission has sparked debate across social media.
London's Olympic Games will be the poorer for David Beckham's absence and his omission from Britain's football squad highlights the lottery of selections based on subjectivity instead of results.
The fact that so many of the UK's esteemed football writers - normally highly critical appraisers of sporting talent – have voiced their dismay on social networking sites shows how many experts recognized that Beckham's place at the Olympics was about more than just his merit as a player.
Henry Winter of Britain's Daily Telegraph newspaper wrote "Becks deserved more respect." Matt Dickinson from The Times tweeted, "shocked by the Beckham news" while The Mirror's John Cross said he was "Stunned – Beckham deserved it on every level." FULL POST