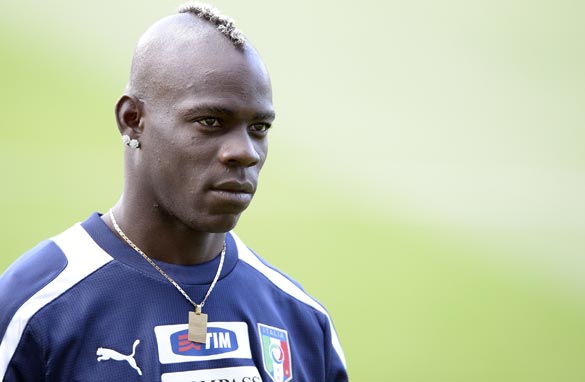 Mario Balotelli has played in all four of Italy's Euro 2012 matches.
You wouldn't blame Mario Balotelli for digging out his "Why Always Me?" T-shirt after he was compared to King Kong by Italian newspaper Gazzetta dello Sport.
It was an ill-judged cartoon which proves, yet again, how much more attitudes in the football world need to change to stop black footballers being singled out for the color of their skin.
If a respected publication like Gazetta, which has been running for more than a century, can sanction an illustration comparing someone from an ethnic minority with a famous gorilla – even in jest – then is it any wonder that anti-racism campaigners remain dismayed by football's attempts to eradicate the problem? FULL POST