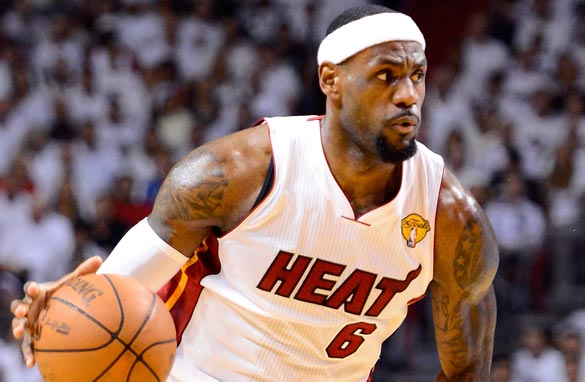 After nine long seasons, LeBron James finally picked up his first NBA title.
Back during his unveiling with Miami in July 2010, LeBron James promised Heat fans he would bring them "not two, not three… not seven" but maybe even more NBA championships.
While seven or eight may be a stretch, "King James" delivered at least one after the Heat ousted the Oklahoma City Thunder in five games in the NBA Finals. After all, you need to win one to get to eight, right?
It took James until his ninth season to claim his maiden title. But this victory could open the floodgates. It's not just that he won, it is how he won. FULL POST