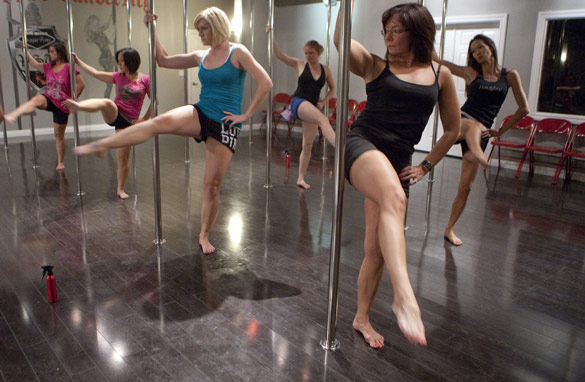 Does pole dancing really differ from existing Olympic disciplines? (Getty Images)
Yes, I'll admit it. I have been known to pole dance. And yes, there are pictures to prove it. No, you're not seeing them. And I can assure you I didn't take my clothes off.
But I will say that an afternoon meant to be a bit of fun was one of the most painful and bruise inducing of my life.
I am allegedly quite fit (in the running, exercise sense, before you accuse me of getting ahead of myself). But before you could say "Peter Stringfellow" - the longtime UK strip-club entrepreneur - that pole had me waving my white flag of surrender, even before I'd managed to climb to half mast. FULL POST