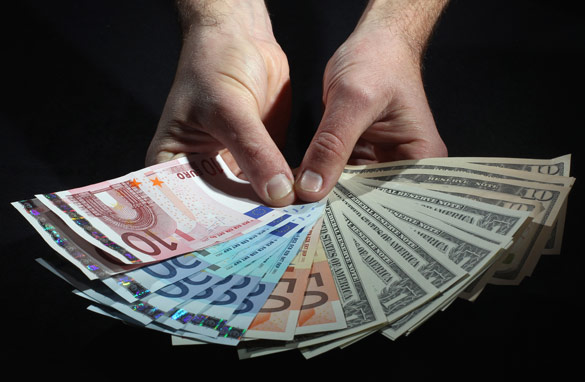 Italy has been gripped by a match-fixing scandal which has disrupted the national team ahead of Euro 2012. (Getty Images)
You know why I never watched wrestling, even when I was a kid? I knew it was fixed. You could tell the guys in the ring were acting, not competing. Even when my friends idolized the likes of Rick Flair or Hulk Hogan, I just couldn't get into it.
I thought the whole thing was silly. Without true and pure competition, wrestling had no interest to me whatsoever.
Why should I bring this up right now? Because in my mind, after what happened this week in Italy, it is clear that the future of football is at stake. Either something is done to clean up the sport, or fans will simply stop caring about what is still known as "the beautiful game."
I will be honest with you, I was shocked when 19 people, including Lazio captain Stefano Mauri, were arrested on Monday. Trust me, I am not so naive to think football is perfect. I have seen how corruption has tainted the game in various countries.
Italy is not the exception, far from it. There have been cases of match fixing in Portugal, Germany, Greece, South Korea, Brazil and Turkey among other nations in recent years.
However, what happened this week was the straw that broke the camel's back. I was not expecting to see the captain of a top Serie A team arrested in public.
Furthermore, I was also stunned to see police forces raid the training centre of Italy's national team looking for evidence linking international defender Domenico Criscito to the ongoing investigation. The whole scene was for me, honestly, quite simply shocking.
So where do we stand? What can be done? There is no doubt that football's governing bodies have to find a way to regulate the behavior of players, coaches, referees and officials.
Can everyone's phones be tapped? No, that is impossible, but authorities need to do more to ensure there is no foul play.
What FIFA and UEFA need to do right now is invest heavily in their anti-corruption task forces and make sure they have the resources and the power to investigate the relationships between people in the game and betting syndicates and organized crime gangs.
Football's governing bodies make hundreds of millions of dollars every year. There is no excuse not to spend a large chunk of that cash on something which is threatening the integrity and future of the game. Action is needed, and it is needed now.
Something else that needs to be done is to introduce serious consequences for people who have been caught fixing the outcome of matches or bribing referees.
Too often players and officials are handed small bans and fines or suspended jail sentences. The leagues and federations must have the power and the courage to punish everyone who is guilty, even if these people are influential in sport or politics.
In Turkey for example, Fenerbahce president Aziz Yildirim has been re-elected as the club's president, despite being in prison awaiting the verdict of a match-fixing trial.
In Italy, back in 2006, when Juventus were found guilty of match fixing, all they got was one year in the Serie B - the second division.
Was that enough? No, if you ask me. The consequences have to be a lot larger, only then will everyone in the game take the problem seriously.
If no changes are made then take my word for it, football will die a slow death. The last thing we want is to think that everyone is acting rather than competing, on the field of play.