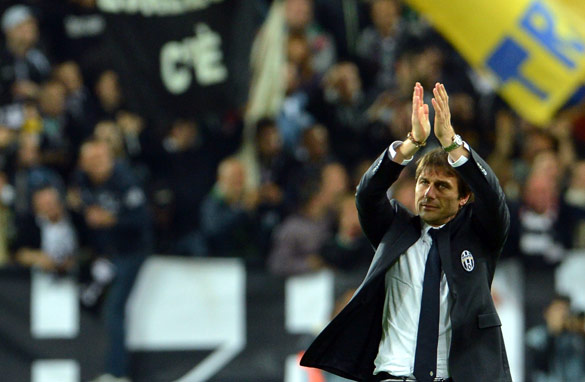 Coach Antonio Conte has returned the good times to Juventus, the 'Old Lady' of Turin. (Getty Images)
The Old Lady is back. This past weekend Juventus won the Serie A title with a match to spare and ended a long and winding road to recovery after their dramatic fall from grace.
What could be seen as a flashback to the years when the Turin club dominated Italian football should rather be looked upon as a glimpse into what the future of "Calcio" could be. What Juve have done is take football in Italy to the next level, both on and off the pitch, and they should get a lot of credit for it.
You could compare the club's renaissance to that of a phoenix. When Juventus were stripped of two league titles and relegated to Serie B in 2006, their soul was dead. However, seven years later, it has been reborn and the team's impressive achievement this season should be praised. FULL POST