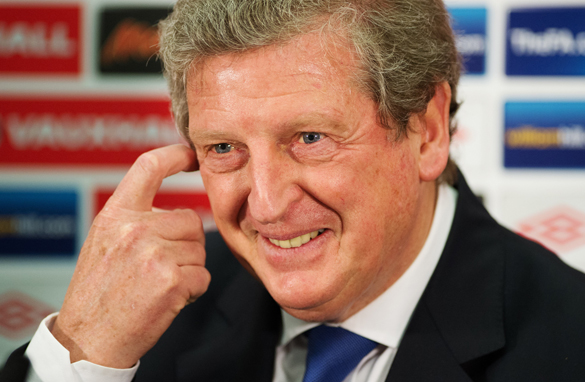 Roy Hodgson has already come under intense media scrutiny as England's new manager. (Getty Images)
It's all change in England. There seems to have been a shift in the balance of power in the Premier League, and the country's Football Association has appointed a new national team manager.
While the first phenomenon has been brewing for a while, with Manchester City's shadow growing larger and larger over rivals Manchester United, the decision to go for Roy Hodgson as the man to replace Fabio Capello has surprised and disappointed a lot of people in England.
I have to say I am not one of them. I actually think the 64-year-old is a good appointment. He is vastly experienced and has a better pedigree than all of the other candidates who were reportedly considered for the job. The only criticism I can find regarding the decision is how long it took to make. Surely the limited time he will have to prepare for Euro 2012 means the team's chances of success at the tournament will be affected.  FULL POST